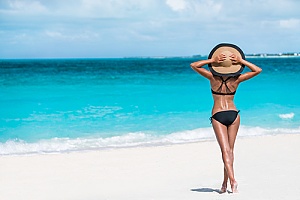 Have you tried exercising and eating healthy, but can't seem to lose stubborn love handles or excess fat on your abdomen? Now, there is an FDA-cleared laser body contouring treatment that can help you reduce stubborn fat without the need for surgery. With non-invasive SculpSure™ treatments you can say goodbye to your trouble zones and feel good about your body again!
How Does SculpSure™ Work?
SculpSure™ uses an innovative, light-based laser with a 1060 nm wavelength to effectively remove unwanted fat from problem areas such as the waistline and abdomen. The machine's four applicators can be placed anywhere on the stomach and flanks, which makes this a highly customizable procedure. Laser fat reduction treatments deliver heat below the surface of the skin to destroy fat cells while using constant cooling technology to increase patient comfort. The fat cells are permanently and naturally destroyed and eliminated from the body without painful side effects or downtime. Laser fat reduction works on all skin types and can deliver long-lasting results.
What To Expect During SculpSure™ Treatments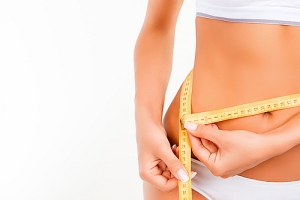 Each SculpSure™ laser fat reduction treatment lasts less than 30 minutes and can treat multiple areas at the same time. While some patients see results as soon as 6 weeks following treatment, the best results can typically be seen after 12 weeks. In clinical studies, patients experienced a 24% reduction in fat.
During SculpSure™ treatments, a slight tingling sensation is experienced, but is well-tolerated by patients. Laser body sculpting has few side effects, which may include some mild tenderness, redness, and swelling. Patients are able to return to their normal activities immediately following treatment with no downtime required.
Speak To Raleigh Gynecology For More Information
Our highly trained staff have years of experience performing SculpSure™ treatments and are ready to help you lose that stubborn fat! To schedule your SculpSure™ treatment call the professionals at Raleigh Gynecology at 919.636.6670 or schedule an appointment online.